The current list of Mark's products can also be viewed on the
Gloucestershire Transport History site.

The latest edition of the product catalogue is available. (Download link below).


INTRODUCTION

Mark Hughes produces a range of 4mm : 1 foot (1:76 or OO) scale bus, coach and tram kits plus fittings and accessories, including structure kits. There are a few items for lorry modellers and a small number of 7mm : 1 foot (1:43 or 0) scale tram and bus items, plus one or two items in 6mm : 1 foot scale (virtually 1:50).

Product availability can be variable depending on levels of interest. A PDF format download of the product Catalogue is available below::

Full Catalogue August 2015
(with postage rates effective from April 2022)





The catalogue can also be viewed on the Gloucestershire Transport History website.

LATEST NEWS - March 2022
Please note that the business will be closed for two months, May and June 2022.

Fresh makers' badges for 4mm scale now available in etched nickel silver are Leyland "winged" name for Midland Red bonnets, Volvo name for LBC Duple Caribbean and others, and Bedford badge (two-layer). 80p each.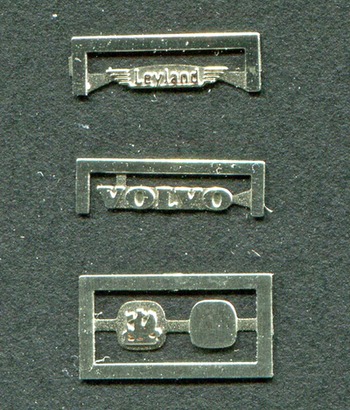 Additional mirror types for 4mm scale are F30s Optare Excel (2 sets, £1.20) and F30-40 alternative set for Enviro 300 Classic (£1.20). For 6mm scale a set of London Transport mirrors/flashers, 6F30LT upsized from the 4mm version, £2.20 (minimal stock at present).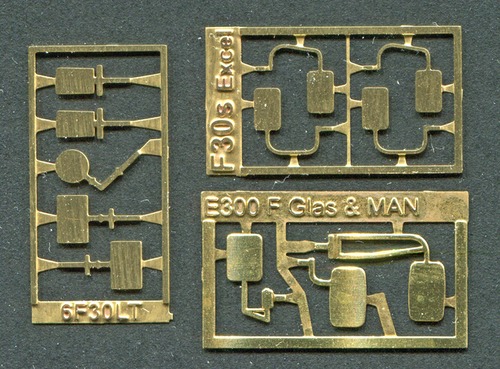 Postages increase substantially from 4th April.

Mark Hughes, 23 Orchard Rise, Tibberton, GLOUCESTER, GL19 3AT or hmark.hughes@gmail.com.
Please make cheques payable to H M Hughes or use PayPal or BACS (ask for details).

The catalogue dated 1st August 2015, available above,is still basically current, but a supplement is also available below.


Please use the link below to view further details & the prices of all the new items.


April 2022 Supplement

Mark