Wholesaler John Ayrey Diecast has added three further European Bus Collection items to their list of Atlas Edition models. All three are due in stock later this month.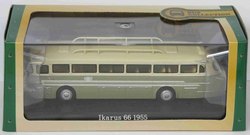 MAG JY17 Ikarus 66 1955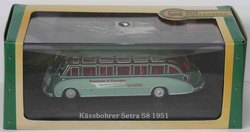 MAG JY34 Kassbohrer Setra S8 1951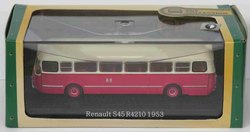 MAG JY35 Renault S45 R4210 1953

John Bennett has also contacted me with information regarding another version of the Ixo 1/72nd scale London Transport RTW model, this latest version has been issued as model 7 in the Polish 'Kultowe Autobusy' collection produced by deAgostini.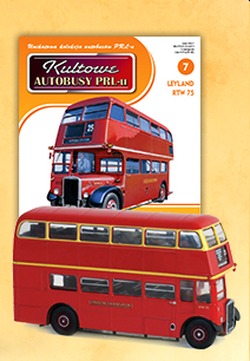 The model once again depicts RTW 75 and carries destinations for route 25.
This latest Polish collection seems to mainly consist of models previously issued by Atlas Editions in either the European Buses or Classic Coaches collections and it appears the intention is for the collection to run to around thirty models in total.