Bachmann has today revealed its Autumn product release programme, although no EFE bus models are mentioned in this latest update, there is a new range of Railway products which will be marketed under the "EFE Rail" branding, most of these products are being produced by third party suppliers such as Kernow Model Rail Centre and Heljan and these will be available from Bachmann appointed model retailers. The products include trains & wagons in both OO & N scale. See links below.

One other product worth mentioning is a new release of the former Gilbow London Underground 1938 Tube Stock, Bachmann will now be producing these as a ready to run motorised set.

The 4-car set E99939 has been modeled on a 1960s Northern Line set, Train No. 40, working to High Barnet via Charing X (Charing Cross) and comprises: Car A: Driving Motor Car No. 10292 Car B: Trailer Car No. 012370 Car C: Non-Driving Motor Car No. 12134 Car D: Driving Motor Car No. 11292.

The photographs below show the livery samples which are undergoing final amendments prior to production.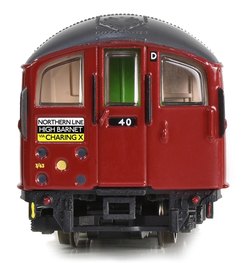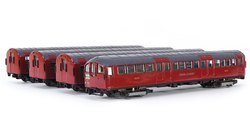 Features Include:

Interior Lighting
Coreless motor in each driving car driving both bogies
Plux22 DCC Decoder Sockets (in cars A and D)
Provision for a 'sugar cube' speaker to be fitted
All-wheel pick up on the motorised vehicles
Detailed and decorated interiors
NEM coupling pockets allowing multiple trains to be coupled together
The set is expected to be available from Bachmann appointed retailers in December 2020 & has a RRP of £349.95
More details on the Bachmann site.

These are the other railway models announced in this new EFE Rail range: As I don't know one end of a locomotive from the other, the links below will take you to the relevant pages on the Bachmann site.

OO scale locomotives:
E85001-E85006 Class J94 0-6-0 Saddle Tank(six versions)
E84001-E84004 Class 35 'Hymek' (four versions)

OO Scale Wagons:
E87000-E87005 & E87010-E87017 JIA and PBA Bogie Wagons (fourteen versions in total).
All the OO scale products above are listed as due for release this month.

The N scale Locomotive:
E84501-E84511 Class 17 'Clayton' (eleven versions) - Due this month

N Scale Wagon:
E87512-E87515 'Mermaid' Ballast Wagon (four versions) - Due October.